Replacement Lexus Keys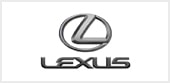 When it comes to Japanese premium vehicles, it doesn't get any better than Lexus. This branch of the well-known Toyota Company has risen quickly in the luxury market and now competes with other well-known luxury vehicle brands in the world. Even in London, Lexus vehicles have become a lot more common and this means that there has been a rise in the need for quality services from Lexus car owners. When it comes to auto locksmith Lexus services, these are sometimes challenging because these vehicles come with top-of-the-line security systems and many auto locksmiths may not have the necessary skills or equipment to do the quality of work desired.

For Lexus owners in London, there is a company that you can turn to for such needs and that is Auto Locksmith London. Our company provides auto locksmith services for all Lexus models for our clients in all parts of London. Our years of experience and excellent tools enable us to match the quality of the original keys and many owners have been pleased by our services.



020 30113047