Replacement Mercedes-Benz Keys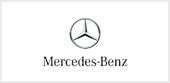 Mercedes Benz is probably the most highly regarded brand when it comes to motor vehicles. This brand's iconic star is well known throughout the world and even in the UK, this car is associated with class and luxury. This is only natural because a brand new Benz costs more than most people can afford to think about. When you spend this amount of money on a car, you know better than to risk handing it to just any other mechanic you come across for maintenance. However, do you apply the same level of care when you need a replacement key?

Auto Locksmith London provides auto locksmith Mercedes Benz services that any Benz owner will be happy to make use of. Our state-of-the-art tools enable us to work with all Benz models to ensure that we can provide our services to both new and old owners of this notable vehicle. Our service covers all parts of London including the metropolitan area so you're never too far from help when in an emergency.



020 30113047