Replacement Mitsubishi Keys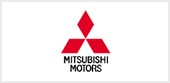 Any driver who truly understands cars will always have loads of respect for Mitsubishi vehicles. While other manufacturers focus on matters such as luxury, Mitsubishis are built for performance and have quite a legacy in the racing industry. Whether you're driving a Mitsubishi truck or an off-road racer you need to work with companies that have a great understanding of these vehicles and that's what you get when you come to Auto Locksmith London. We understand the needs of this brand of vehicles when it comes to keys and locks so we can never let you down.

Although some companies may not get it, we know about the precision that goes into the making of these cars and we have been providing these services to Mitsubishi owners in the London area for many years. We have history with this brand and we are keen to ensure that even new owners are able to get auto locksmith Mitsubishi Motors services easily when they are in any part of London at any time of the day.



020 30113047