Replacement Rover Keys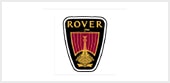 Rovers may no longer be in production but there are still many Rovers on London roads today. In some parts of the country, Rover owners may find it difficult to get certain services such as a reliable auto locksmith but if you're in London you have nothing to worry about. We have been providing auto locksmith Rover services for many years and we are always happy to serve a British classic here at Auto Locksmith London. Our experienced staff have undergone lots of training and are familiar with these vehicles keys and locks and other security features.

Our services are available for any Rover model including the classics and we ensure that we do a good job each time. Some of the services we are regularly called for by clients in and around London include Broken Keys, stolen keys, keys locked inside the car, damaged locks and many others. We make it our duty to ensure that we give the vehicle owners a service they'll remember for a long time to come.



020 30113047