Replacement Saab Keys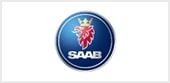 SAAB vehicles are iconic in many ways. Although the company that produced them has since shut down, these unique vehicles can still be found on the streets of London. One thing you can almost always be sure of is that SAAB owners buy these cars because they love them which is why many are very particular on the companies they choose to provide certain services. When it comes to auto locksmith SAAB services, many SAAB owners in London turn to Auto Locksmith London, an industry leader in these matters and a company that SAAB drivers know will treat them right.

Our professional personnel operate in many parts of London City and Greater London. Any time you call us, we will be able to get to you much faster than other locksmiths because our company has a very wide coverage in this area. Our fully equipped service vehicles provide roadside assistance so you don't have to tow your car to a workshop. Call us today if you need a new key or lock for your SAAB.



020 30113047