Replacement Vauxhall Keys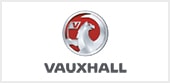 When it comes to British car brands, Vauxhall is among the oldest that were established here and today the company still produces passenger vehicles and light trucks. As a British brand there is no doubt that there are plenty of Vauxhall drivers in the capital and the surrounding areas and naturally there is need for reliable services in many areas. When it comes to auto locksmith Vauxhall services, London drivers always know that they are covered thanks to the presence of Auto Locksmith London. This is an experienced company and we have provided our services to many owners of British vehicle brands.

Our services have gained a reputation for being of very high quality and as our reviews will show, we have very many satisfied customers in our past. We always move quickly when a customer needs our assistance and our presence throughout London means we can get to our clients much faster than other auto Locksmiths. Call us today if you need a replacement or repair for your Vauxhall key or lock.



020 30113047